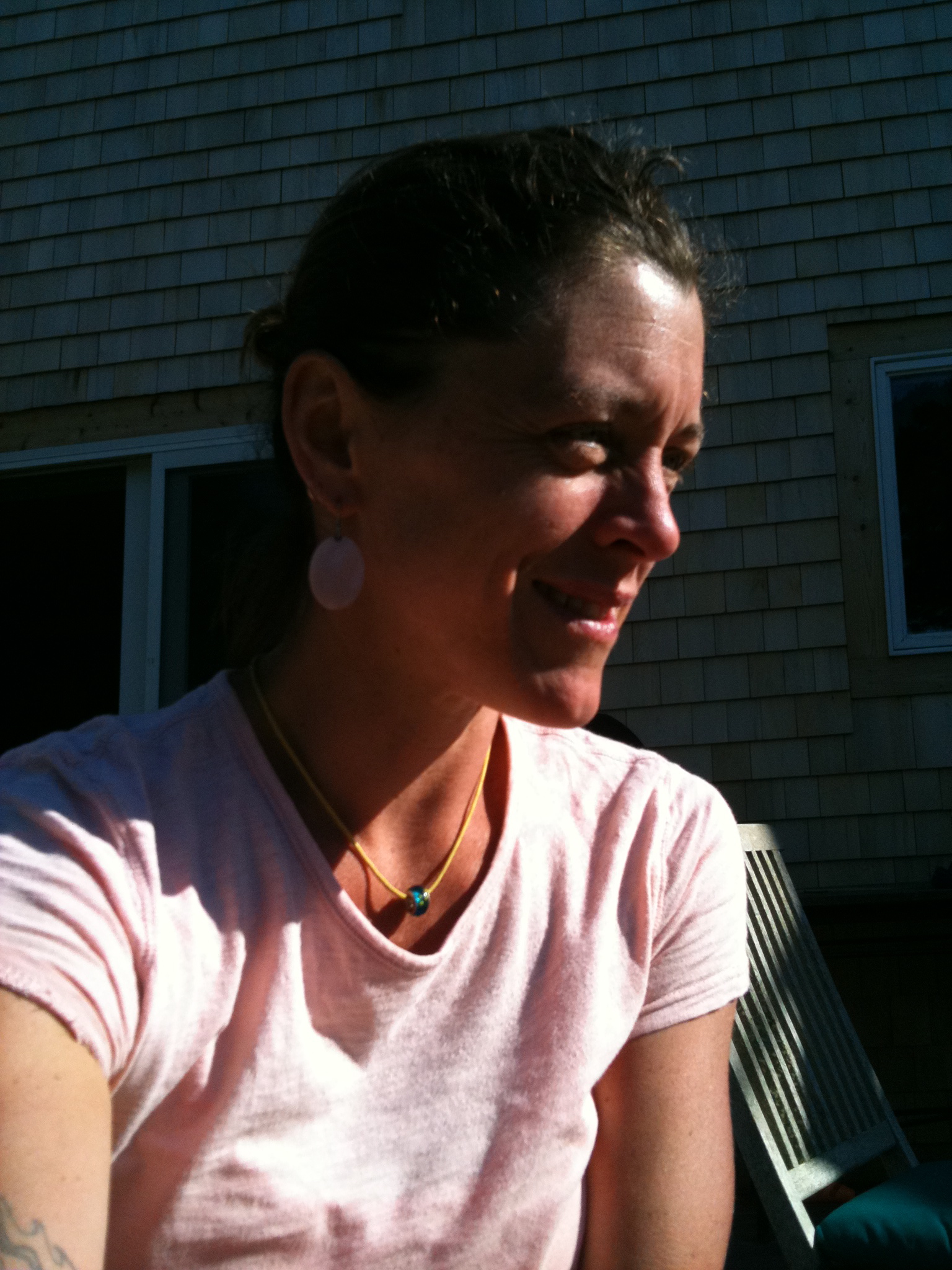 Casey Sayre Boukus, LMT, ACMT, is a healer and artisan, wife and mother of two, priestess, dancer, fashion designer, storyteller, avid reader and teacher...
As a certified, licensed therapist she has been weaving healing and artistry together for over twenty years, 18 of them Nationally certified as well. After taking a dance course in college that explored massage experience with the study of movement, Casey discovered this was a calling. She spent a winter studying one-on-one with a local island therapist, before attending the Massage Arts and Sciences Center of Philadelphia where she studied Swedish massage and shiatsu. She then attended the Florida School of Massage, completing a 1000 hour program and attaining her state and national credentials. Her initial training and continuing education includes Neuromuscular therapy, Connective tissue therapy, Reiki, Reflexology, Polarity Therapy, Cranial Sacral Therapy, Sports massage, Prenatal massage and Hot stone therapy. Moving back to Nantucket 17 years ago she has maintained a therapeutic practice while raising two children, as well as continuing to explore many other artistic and creative pursuits.
Her massage work incorporates an artistic vision with a holistic and scientific understanding of the body. Each session draws upon a unique blending of the many modalities she has studied and is tailored to your specific needs with the inherent belief that your body will heal itself given the time, space and reverence to do so.
As an artist, Casey creates one of a kind fashions, often with a ritual or fantasy flare, using a variety of vintage and repurposed materials. She also creates dolls, from playmates to art creations, theater prop pieces, collage art and whatever other whimsical creations spark her fancy. She is currently an artist member of the Artists Association of Nantucket. Find her work locally or on line at www.etsy.com/shops/ByCasendra
She dances, choreographs, teaches and acts in local community productions as well as offers storytelling for events, gatherings, schools and UU services.
An ordained minister she offers spiritual services as well, claiming the title priestess, mostly in women's moon circles and community and friendly gatherings for the high holy days of the pagan year. She is currently studying Shamanism, Avalonian wisdom, Feri and herbalism.